April 12, 2017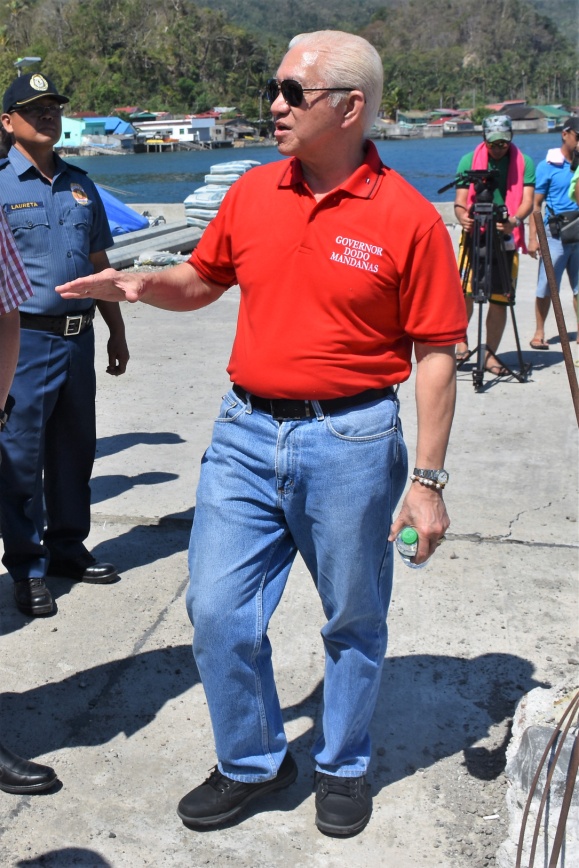 Batangas Governor Hermilando "Dodo" I. Mandanas formally asked the Energy Regulatory Commission (ERC) to investigate allegations that one of the reasons for the latest increase in electricity price and that of petroleum products were due to damages in refineries and tank farms caused by the recent earthquakes that struck Batangas Province.
In a letter to the ERC, Gov. Mandanas emphasized that, contrary to some media reports, the Batangas Provincial Government, through its Provincial Disaster Risk Reduction and Management Office, did not receive any report citing earthquake-induced problems in the normal operations of refineries and tank farms located in Batangas. Batangas capitol representatives also sought clarification from power plants and received assurance that there was no quake-related damage to their structures.
Gov. Mandanas, who has personally led all relief operations and assessments in the aftermath of the earthquake swarm, likewise wrote the Department of Trade and Industry to look into this issue, stressing that a State of Calamity is formally in effect in parts of the province, hence there should automatically be a freeze at prevailing prices of basic necessities and prime commodities. Said information was also relayed to the National Disaster Risk Reduction and Management Council.
It was reported that electricity prices at the Wholesale Electricity Spot Market, where Meralco and other electric cooperatives obtain their electricity supply, went up from the PhP 2-3 /kwh to PhP 10 – 32 / kwh after the Batangas earthquakes. Vince Altar – PIO Batangas Capitol